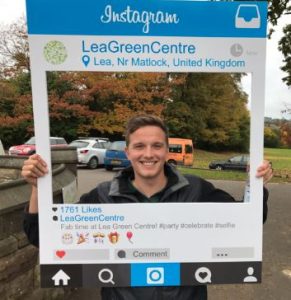 The below was originally posted in 2018 when Ben was an apprentice with us, he has since gone on to be a fully qualified instructor and this post has been updated to reflect the fact we are currently seeking two new outdoor activity instructor apprentices. Apply for our current apprenticeships on the Derbyshire County Council Jobs website here (link will open in another window).
Ben's apprenticeship journey
I'm Ben Townsend, I'm 22 years old and I have been working at Lea Green Centre since September 2015. I am currently on an apprenticeship scheme which is working out really well and am studying Level 3 NVQ Diploma in Outdoor Programmes.
I was told about the job role by one of my old teachers who I stayed in touch with as I kept going back to my old school to do little bits of volunteering work. He mentioned there was a job he'd seen in the local paper that would be right up my street. I had just come back from a long time abroad and was looking for employment and the job at Lea Green Centre was exactly what I was looking for so applying was a no-brainer.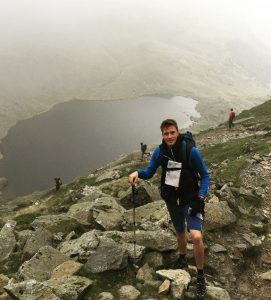 My roles include leading all different types of activities such as low ropes, high ropes, buggies, stream walks and many more activities. I instruct lots of different groups ranging from primary school children, secondary school children, university students and even adult team building groups. I also work with a wide range of people with different disabilities and needs.
Since I have started working at Lea Green Centre I have gained valuable experience working with all kinds of groups. I have gained knowledge on how to lead groups of all ages. I feel as though my confidence from gaining that knowledge has improved massively and I have no worries about leading the older groups. I am now a Level 2 Mountain Bike Instructor and I have also gained my 3* Canoe/Kayak Award. I am also fully first aid trained and have various awards in health and safety and fire safety. I have also travelled to the Lake District as part of my course to experience a residential break. We did a number of activities there such as paddle boarding, gorge walking and also mountain climbing.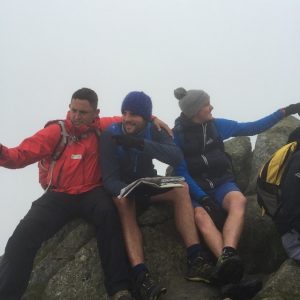 This apprenticeship has been really good for me as I have been able to work and learn at the same time whether it is course work or getting other outdoor qualifications. I would strongly recommend doing an apprenticeship to anyone who either wants a career change or can't quite decide what they want to do but has a strong interest in what the apprenticeship is offering.
Here's what head of service Ian Price had to say about Ben joining the team at Lea Green Centre…
"When Ben came for the interview, he came across as a knowledgeable, likeable, keen and enthusiastic person who we thought was more than capable of being able to fulfill the role criteria. He has continued to progress and develop a wide range of skills which he gets the opportunity to deliver both on site and around the local environment. Ben has had some very positive feedback and comments from groups he has been working with. His manner when working with children of all ages is encouraging as well as challenging them to do their best and achieve something to be proud of. Ben has become a real valuable member of the whole team and is always willing to take on new opportunities and undertake anything that is asked of him."