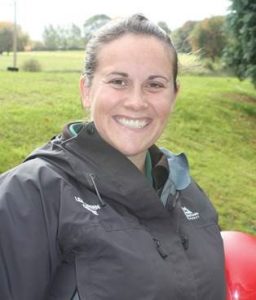 Hi, I'm Christy and I am a programme leader at Lea Green Centre. I am responsible for planning courses and liaising with schools, groups and individuals before they arrive. I have been at the Centre for nearly 17 years and my role has changed greatly during that time as part of this lovely team.
My first experience of Lea Green Centre was at the tender age of 14 when I visited as part of the Derbyshire Schools hockey squad. I have fond memories of hanging around with friends in the dormitories and being bussed down to Belper Meadows for training. My secondary school PE experiences started my lifelong love of sport and on leaving school I had hopes and dreams to be a PE teacher. After being persuaded to spend less time on the netball court and hockey pitch I gained the grades to get into university to study secondary school PE teaching. Whilst at university I fell in love with outdoor education and completed national governing body qualifications in climbing, canoeing and orienteering and managed to bag myself a coveted work experience placement at Lea Green Centre starting in the summer of 2002.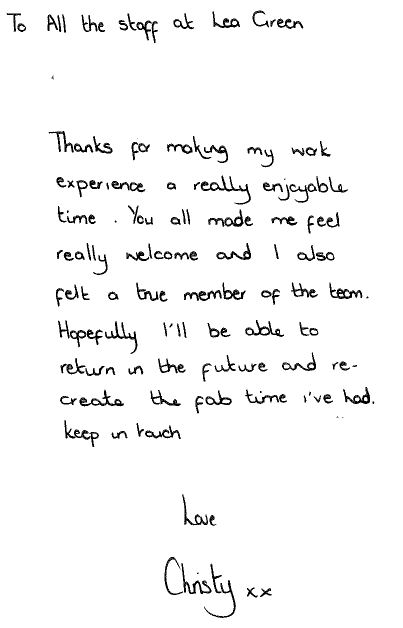 I fell in love with the place and its ethos and from that point on my career aspirations changed, I knew my 'teaching' career was going to take a detour and I wanted to work in an outdoor environment rather than a school setting.
I was initially appointed as a relief instructor and over the years as my experience and confidence has grown my role has changed and I am now a part time permanent member of staff.
During my time at Lea Green Centre I have married and gone on to have 2 children, so my personal time is now mainly spent as a taxi service for my family and the outdoor hobbies have evolved into family adventures. My eldest daughter has taken up netball (just like her mum) as well as Scouts and as a family we enjoy geocaching and have even found some on holidays abroad.
What I love most about Lea Green Centre is that every day is different! Not many people can say they work in such a picturesque location and I get to meet a wide variety of people. Over the years I have had the pleasure of working with 1000's of children!