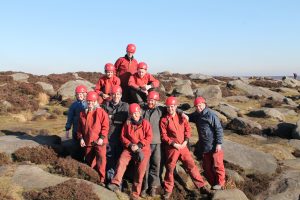 Our mobile team can deliver activities at locations across Derbyshire or at your venue such as within school grounds or at your company headquarters.
Please note we do not have accessible transport.
Call us for more information 01629 534561 or email leagreen.admin@derbyshire.gov.uk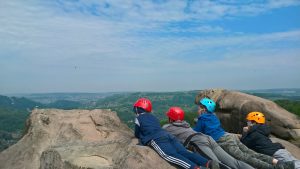 Schools and youth groups
Our courses challenge children, build their confidence and give them a sense of adventure, whilst improving their team work, communication and physical awareness skills.
All our instructors come from teaching or youth work backgrounds and are experienced in relating activities and challenges to life in school and at home. Curriculum-based courses can be developed with you, and we will work on particular outcomes or learning topics as requested.
Why not combine activities like orienteering, archery and team building to make an outdoor education adventure day? In this way your school can accommodate large numbers of participants at your venue in one day.
Additional needs
We support a variety of Special Educational Needs schools and groups including Holbrook School for Autism, Peak School, Stanton Vale and Ashgate Croft, sometimes working as frequently as one day a week with groups of children and young adults.
"All of our students have shown great flexibility in attempting new activities and with your support and understanding, excelled." Group leader, Holbrook School for Autism
"All of you have endless patience and empathy which is the key to making the days so special and achievable." Teacher, Peak School
Activities we deliver are adaptable to be suited to the needs of the individuals and groups we support where possible. A few examples include:
Rafting canoes
Inflatable canoes for indoor use
Wheelchair abseil
Accessible caving