Autism friendly festival
Sunday 23rd September 2018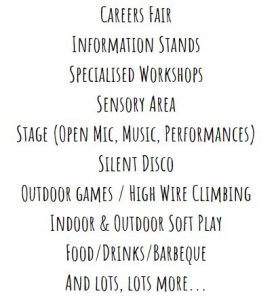 We're pleased to announce that Lea Green Centre are hosting Spectrum Festival which is being organised by peaksGO in aid of Autism East Midlands who are celebrating their 50th anniversary in 2018.
peaksGO are based in Cromford and arrange corporate treasure hunts and outdoor events. The festival will provide a fun and safe environment for people to enjoy a range of activities as well as helping to raise awareness for Autism and offer opportunities for support.
One of the founders of peaksGO has two young sons, both of whom have been diagnosed with Autism. By setting up peaksGO he wanted to achieve two things, build something fun and successful that he could pass onto his children and use it as a springboard to spread the word about Autism and its many wonderful traits.
You can buy tickets to the festival here.
Find out more about peaksGO and this exciting festival online here.
Find out more about Autism East Midlands online here.