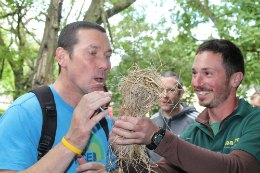 Lea Green Centre offers a wide range of environments for adult learning and development. Friendly and knowledgeable staff, excellent accommodation, fabulous food and a beautiful countryside location make for an exciting experience for all.
We have years of experience in helping people to develop their workplace skills, such as leadership, communication, delegation, team work and initiative. From bushcraft and survival skills to ropes courses and problem solving games, our team building days are tailored to your workplace needs, desired outcomes and your budget.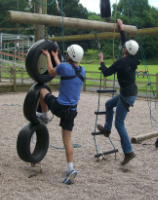 Our team building packages can be incorporated into a training or away day – spend the morning discussing service improvements and take to the high ropes course in the afternoon. As an alternative our mobile team can visit your venue to deliver activities including a mobile climbing wall.
We offer a range of group accommodation options if you want to extend your team building experience, including glamping on-site and bedrooms in the main house.
The M1 is under 10 miles away and the Centre is accessible via the A6 from Ambergate, Belper and Derby. There are regular bus services and railway stations at nearby Cromford, Whatstandwell and Ambergate.
Some recent feedback…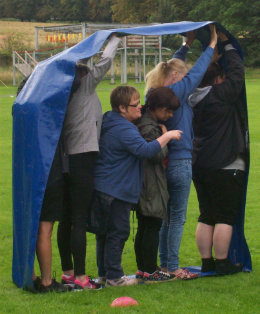 "Just wanted to drop you a note to say a big thank you to your team at Lea Green, we had a great day on Friday and every single person took part in the activities. We have had a positive response from all our staff members, helped immensely by the glorious weather we had! Please pass my thanks onto the instructors who kept us on our toes and were enthusiastic throughout. Also the catering was great nothing was too much trouble, they looked after us very well indeed. Our team morale has been bolstered and I'm sure we will all remember the day for some time to come!"
Jo – Whitehouse Construction
"I would like to say a big thank you to the Lea Green team as our team building day was thoroughly enjoyed by all who attended and we achieved a lot of what we wanted to. Have to say we all enjoyed lunch too, so thank you to the kitchen staff also. Please could you pass on a massive thanks to Ben who was our instructor for the day, as he was brilliant." Nicola – Specialised Transport Services, Derbyshire County Council
"I just wanted to email to thank you and your team for providing an excellent day for our staff- staff have been buzzing about it and are still talking about it." Ashgate Croft School, staff team-building (individual staff comments below)
"This was a really successful day. The activities in the morning were fun & they encouraged us having to work together. The afternoon was fantastic for me. I felt that staff / colleagues were supportive & encouraging."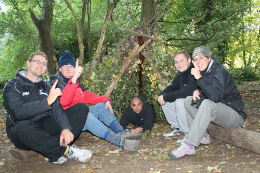 "Brilliant day. I was part of a team which I wouldn't normally work with. Everyone encouraged each other and morale was high."
"Fabulous. Got to know some staff better. Faced my fear of heights. Really positive day – great for well-being."
Contact us on 01629 534561 to develop and plan a day or half day of activities for your team or to arrange a site visit to discuss your requirements.
If you would like to book a team building day at Lea Green Centre, please complete the below form.