Contact us
Please get in touch if you have any questions or queries!
If you want to make a booking for a date within the next seven days, please call us to check availability before completing an online booking form.
If you're visiting us and using a sat nav, please use the postcode DE4 5GJ along with useful directions on the 'How to find us' page of our website. Please look for 'Lea Green Learning and Development Centre' which is highlighted on most maps as the above postcode covers a fairly wide geographical area and on some sat navs is recognised as the village Crich.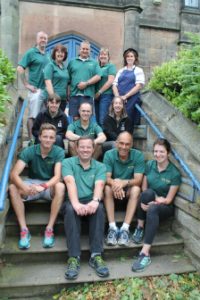 Find us on Google
<strong>Lea Green Development Centre</strong><br /> Main Road,Lea, Near Matlock, Derbyshire DE4 5GJ
Send us a message
If you have a general enquiry, you can send it to us using the form below. We will respond as soon as we can.