As well as adventurous outdoor activities, we have plenty of traditional (and not so traditional) sports.
History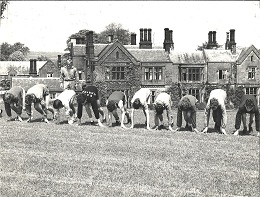 Lea Green has national prominence as one of the country's first dedicated sports training centres. In 1964 it hosted the England Football Squad for their training camp as they began preparations for the 1966 World Cup. The enthusiasm and commitment to sporting excellence and sport for all is something that carries on today.
Sport for clubs and teams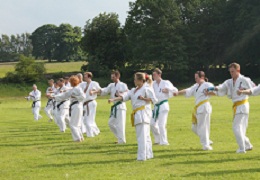 A wide range of National, Regional, County and local sports organisations use Lea Green for training camps, events, races and development days. These sports range from football, rugby, karate, badminton, basketball and wheelchair basketball, through to X-country running, fell races and fun runs. Whatever your sport, Lea Green provides a well-resourced training and event venue for camps or sport days.